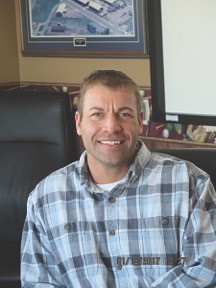 Chip Frederickson
I've worked full time at Country Lumber since 1999.  I have two Great kids, Son William (14) Daughter Cori (11).
I graduated from Becker High School in 1993. I attended South Dakota State in Brookings.  I have a degree in sociology with a minor in criminal justice.  Neither of which come in to play while selling building materials.
I live in Wahkon, a small town on the south side of Mille Lacs lake.  It's also the location for our Country Lumber North or the Launch Center.  We have displays and samples for cabin owners to make selections without having to travel the 70 miles to Becker.
What I enjoy the most about working here is the relationships I developed with the people I work with.  Some have turned into lifelong friendships.  Also everyday is different, many job sites require field measures.  People ask me where is the furthest you have shipped materials?  The answer is Texas for me but I know we have shipped jobs to Colorado and most of the Midwest.  We like to be mobile, and our contractors trust our abilities to ship the right product on time for them.
We hope you enjoy our Blog and we would like to invite you to come over to the Country to check out what's new.
Best Regards
Chip