AZEK Deck Boards
Refining and redefining what decking means, AZEK Deck Boards have been engineered to withstand the everyday things that happen on a deck. Even spilled wine, fruit punch, and hamburger grease are no match for AZEK Deck's stain resistance. And, since AZEK Decks are scratch resistant, you won't have to worry about marks from patio furniture or pets. IN STOCK AND READY TO PICK UP!
Trex Decking & Railings
Trex is the world's #1 decking brand and the inventor of wood-alternative composite decking. From the beginning we've been committed to helping you create a low-maintenance, high-performance backyard retreat that can handle the outdoors without depleting them, and will do so for decades. Because your weekends should be spent relaxing on your deck, not repairing it. IN STOCK AND READY TO PICK UP!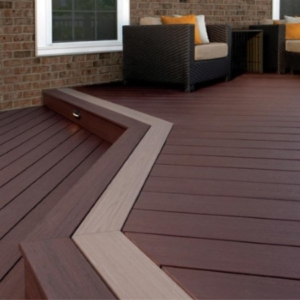 TimberTech Composite Decking And Railing
TimberTech composite decking and railing products add beauty to homes, businesses and resorts. What's more, TimberTech is low-maintenance, safe, durable, and can even help to increase the value of your home. It's more than a deck. It's a better way to be. Building with TimberTech means the most technologically-advanced materials and the most design options for a more enjoyable, longer-lasting outdoor space.
Armadillo Composite Decking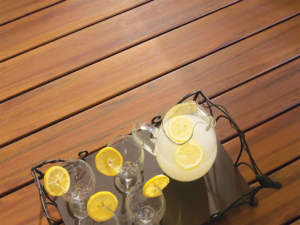 With Armadillo Composite Decking, you will not only enjoy a gorgeous deck you will enjoy it for years to come. Unlike pressure-treated lumber, Armadillo Composite Decking doesn't warp, crack, or splinter. Spend less time maintaining your deck and more time enjoying it.
Customer approved, easy installation, and limited lifetime warranty are a few reasons builders and contractors are specifying Armadillo Composite Decking.
Westbury Aluminum Railing
Beauty meets strength. Elegance meets distinction. Masterpiece meets innovative engineering. Westbury Aluminum Railing was designed with these essential elements in mind. With a variety of designs, colors, and textures, you decide what fits you. Whether you add railing to the front of your home or to the deck in the back, you will have turned your home into a very welcoming retreat. IN STOCK!
Deckorators Deck Railings & Deck Design
Deckorators® provides lifestyle-enhancing products that personalize and accessorize your decking and railing. Deckorators makes it easy to create an outdoor oasis brimming with unique style, with decking, railing, balusters, post caps, Postcovers and accessories. The pioneering spirit behind our brand keeps us on the leading edge of design innovation. As the first name in quality and selection, Deckorators will be your brand of choice for your entire decking project, creating an outdoor space as unique as you.
Selkirk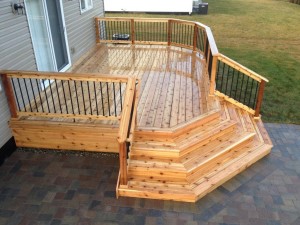 Western Red Cedar grows abundantly in the Pacific Northwest Coastal and Interior forests of British Columbia. The tree is one of the longest living species found in North America and is the most decay and insect-resistant of all the softwood species and is renowned for its naturally occurring resistance to moisture. In modern applications Western Red Cedar is an ideal wood to work with and is suitable for use both indoors and outdoors. In an exterior setting Western Red Cedar is excellent for decking. Western Red Cedar is ideally suited for both architectural and structural applications. IN STOCK!
Wolmanized treated decking
Few home improvements can match a wood deck for usefulness, beauty, and enhanced value to a home. A deck increases your home's living area, adding space for entertaining, relaxation and dining, as well as offering a play area for children. Decks are an ideal home improvement project for the capable handyman or woman. Other backyard projects such as planters, sheds and fences are also fairly simple to build and can add further utility, convenience and value to your home. Natural wood is a long-proven choice for decks and backyard projects that, when protected by a Wolmanized® wood preservative, assures that your project will last. IN STOCK!
Not just an ordinary lumber company.