Emtek
Emtek is dedicated to helping bring your personal style to life. Door hardware is more than a way to open, close, and secure a space. To us, it is an integral part of a room's design theme. Each order is custom assembled in our Southern California facility. There is no predetermined combination of knobs, levers, rosettes and finishes; we let you mix and match according to your own taste. Door hardware should make a statement, your statement.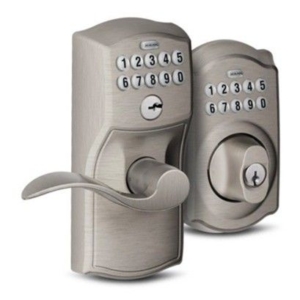 Schlage
Style lives in the details. Make every choice count with sophisticated accessories that are built to last.
Next-level security, convenience and style make Schlage smart locks a perfect fit for any smart home solution.
Not just an ordinary lumber company.