Bayer Built Exterior Doors
No matter what you are looking for our exclusive line of exterior doors, Acclimated Entry Systems, is sure to suit your needs. Choose from hundreds of style options in wood, fiberglass, and steel – with or without glass – to make your front door reflective of your personal style. Acclimated Entry Systems provide entry doors built with a combination of premium components designed to withstand the extreme conditions of the Midwest climate. The standard features within our Acclimated Entry Systems will add value to your home and the endless options provide visual appeal.
Seal Rite
Simply put, more builders and remodelers choose Therma-Tru doors, preferring them over all others. In fact, Therma-Tru has been the #1 most-used brand for more than 10 years running and has been honored with awards for quality and innovation from Building Products and Professional Builder magazines to the Home Safety Council. We are affiliated with the most recognized national building and remodeling associations. Therma-Tru Doors-The Most Preferred Brand in the Business.
Heritage Millwork Exterior Doors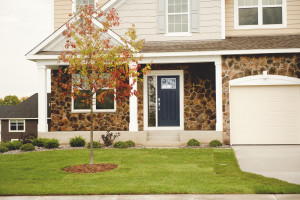 When it comes to Exterior Doors, Heritage Millwork Inc is fast becoming the premier choice for selection. We offer a variety of Exterior Doors, including, Wood Edge Steel, Smooth Fiberglass, Textured Fiberglass and Torrefied Solid Wood Exterior Doors. There are many designs and panel configurations to choose from. Want to let the light in, we stock over 15 ODL Exterior Door light families, all available in multiple sizes to fit the Exterior Door of your Dreams!
Not just an ordinary lumber company.