Heritage Interior Doors
Choose from a variety of interior doors with raised or flat panel designs. Heritage Millwork also offers a large selection of wood species. We have solid panel interior doors and beautiful interior french glass doors. So many options for you to choose from.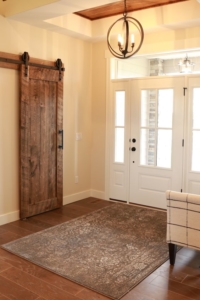 Bayer Built Interior Doors
Interior doors do more than just separate rooms and provide privacy, they define the decor and character of a home, while providing warmth, beauty, and function. Bayer Built Woodworks' stock door options provide style and design suited to all aesthetic desires. From traditional raised and flat panel options to rustic Louver or Cafe choices, elegant French doors to practical Accordion Doors there is a style to fit your needs. Choose a door that will meet your decorating flair, add value, and provide satisfaction for years to come.
Not just an ordinary lumber company.