Bayer Built Stairs
Bayer Built Woodworks offers a variety of styles and designs in each component to help personalize your stairway. An experienced builder will be able to guide you through the decision making process and help design a system tailored to your needs. With all the options available your system is more than just a set of stairs, it is a statement of character and style. Bayer Built Woodworks offers a variety of newels, balusters, fittings and handrails for both Post-to-Post and Over-the-Post systems. From Craftsman box newels, to intricate forged iron balusters, your stair system will be a reflection of your personality and style.
Heritage Millwork Stairs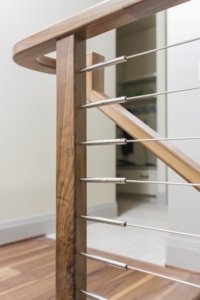 Heritage Millwork is a Minnesota company that distributes quality doors, millwork, and stair parts in the upper Midwest, including LJ Smith Stair Systems.
Fitts Stairs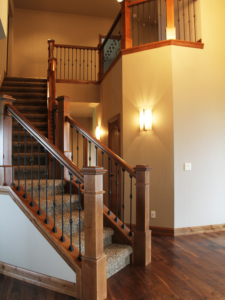 Founded in 1947 from simple beginnings in the quaint southern town of Tuscaloosa, Alabama, Fitts Industries' commitment to manufacturing excellence and focus on quality care has enabled it to become one of the most revered stair part manufacturers in the United States
Not just an ordinary lumber company.