By: Karah Hawkinson, Social Media Coordinator
Have you ever played with online design tools? The ones where you put in a picture of your home and see what it would look like with a variety of updates? I'm a big fan of this tool. For one thing, you get to see what different exterior products would look like on your exact house. For another thing, it's free, and available 24 hours a day. You can sit in your favorite recliner in your fuzzy slippers and dream about what your home could be.
I've shopped around the internet, and I have a few tips to help you get the most out of online design tools:
1. Start with a good picture. Waudena Millwork/Diamond Kote lets you start with an image from Google Street View, but with any other site (or if your Google view's not great), you'll need to start by taking a picture of your home.
Take the photo during daylight hours in decent weather
Take the photo facing straight at the front of your home. Shots from an angle make everything look off later.
Minimize visual clutter. Cars in the driveway, garbage cans in front of the house, or decor/furniture items in the shot will make setup challenging later.
2. Pick your website. If you have a preferred siding company you plan to work with, use their tool. If you have a preferred contractor, find out what brand(s) they work with. There's no reason to go through all the setup for something you can't use in the end.
If you're at square one, or you're just having fun with possibilities, there are a number of manufacturers who offer this tool. Here are a few I tried out:
LP Smartside – they offer custom looks at siding, accent siding, brick/stone, and trim. Their tool offers a unique feature allowing you to adjust the perspective and brightness of your photo. On the downside, I couldn't find a measuring tool, so everything looked comically oversized on the little cottage image I used.
EDCO – EDCO's design tool has roofing, siding, and trim options.
Certainteed – Certainteed's design tool offers roofing, siding, accent siding, brick/stone, trim, and matching paint colors for visualizing colors on shutters and doors. I found it really complete, though the colors can appear a bit bright and cartoonish if your original picture isn't bright enough.
Waudena Millwork/Diamond Kote – This tool offers the most options of any I tried, including roofing, siding, accent siding, stone/brick, trim, matching paint for doors and shutters, and exterior doors complete with lock and handle options. This tool is recently updated with a lot of great features, including the Google Street View option I mentioned above.
3. Patience and a Steady Hand. Setting up your image isn't instant. Unfortunately, no matter which site you work with, you'll have to painstakingly trace out which areas are siding, accent siding, roofing, etc. And the more careful you are, the better it will look in the end.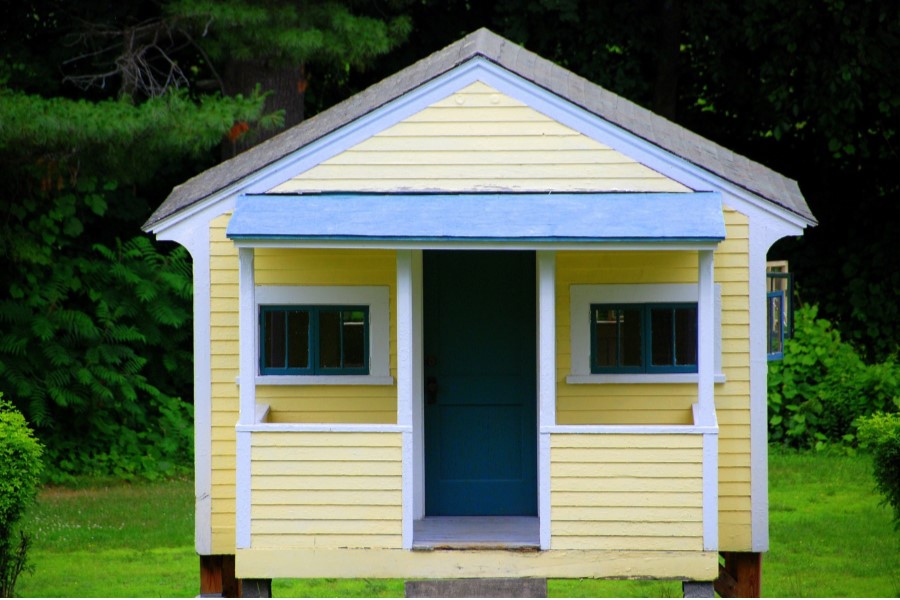 For my research, I downloaded a stock image of a simple cottage. On each site I traced out the siding, doors, windows, roofing, etc. Then the fun began! I imagined my little house as a rustic cabin, a beach cottage, and more. I gave it stone trim, accent shutters at the peak, and new color schemes. It was a really great way to see what was possible.
Check out any of the tools linked above, and when you fall in love, come see us at Country Lumber. We carry all of these great brands and more!
https://countrylumber.us/wp-content/uploads/2019/09/online-tools.jpg
600
900
Karah Hawkinson
http://countrylumber.wpengine.com/wp-content/uploads/2016/04/logonew-300x170.png
Karah Hawkinson
2019-09-11 01:47:10
2019-12-12 01:53:23
Getting the Most out of Online Design Tools