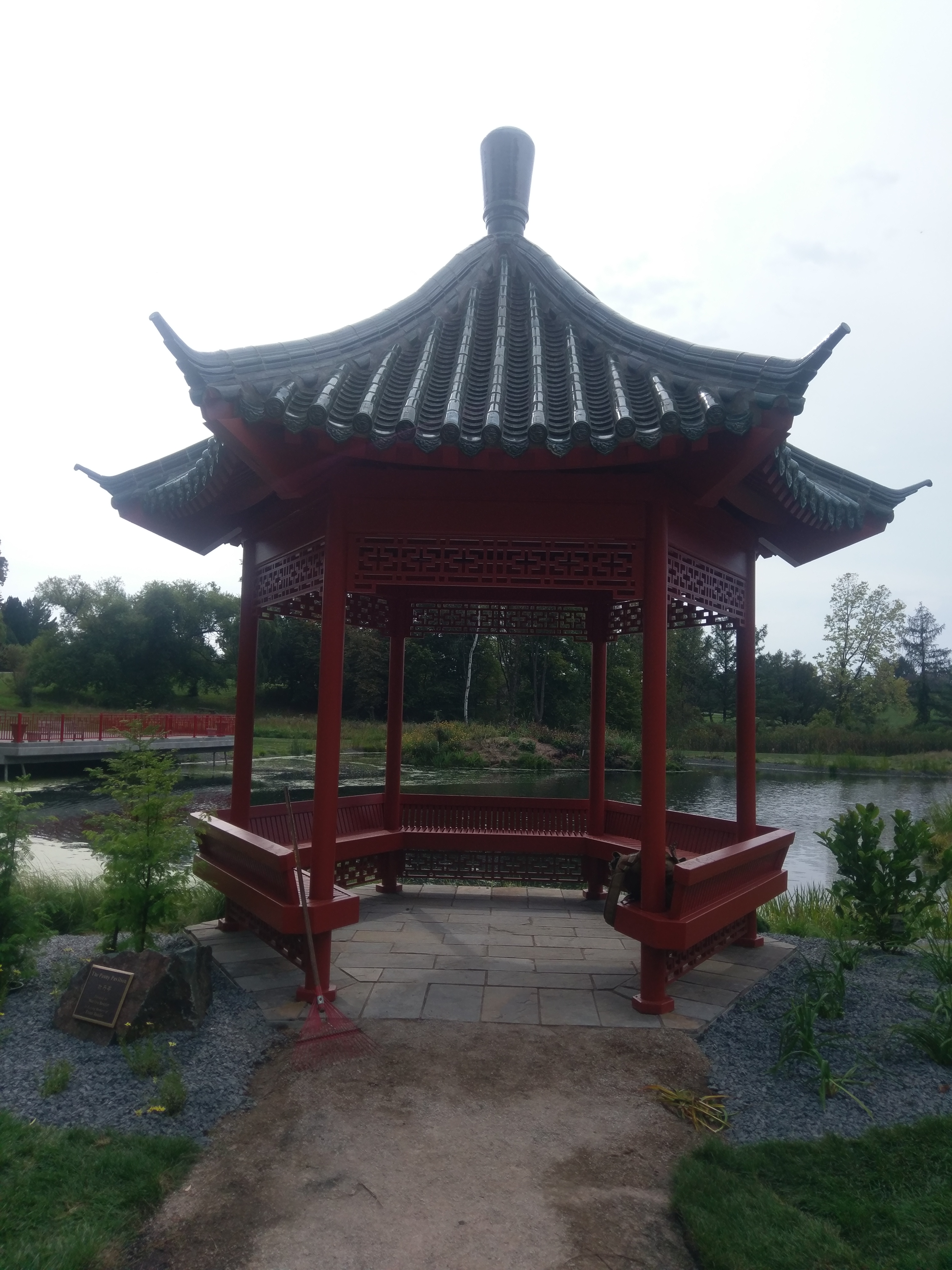 UM Arboretum Hsaio-Ho Garden Path. Architecture from the far east!
If you've been to the Arboretum in Chaska recently you may have noticed a little commotion and construction on the far southwest side of the facility. This is a new installment for a full Chinese garden path that features vegetation, sculpture and design from the other side of the planet! One particular piece here will most defiantly draw you in and possibly be inviting enough to relax in for a couple minutes, the Peony Pavilion!
 This small but beautiful piece of architecture resembles a 14th century Song Dynasty rest area called a pinyin tíng which is a type of covered structure without surrounding walls and is a traditional part of Chinese culture to this day. These are mostly found along the sides of pedestrian roads and paths and are symbolic in their presence, which is obviously, just a beautiful place to relax and rest. If you're looking for unique to Minnesota, this is it!
Unique but expensive might be the first thing that comes to mind when you see something like this! Surprisingly, this little gem may not be as completely complex as it seems. Much of the woodworking was assembled offsite and sent to the arboretum as a kit-of-parts. The wood is simple, common and local white pine that was grown and harvested only 300 miles away! A CNC (computer numerical controller), while sounding complex, is actually a router blade that is used to cut shapes out of wood and metal. This machine cut all the decorative panels from pieces of 1×12 pine. Using normal Simpson Strong Tie wood connectors these ordinary items become art! Read more →